---
Professional Makeup Course in Ludhiana
Oyester Institute of Beauty and wellness bring a revolution in the beauty industry with a great scope for beauticians and Professional Makeup designers in India. With the advancements in every field, Beauty and wellness is creating a benchmark in all business fields.Offers special beauty and wellness courses to make youth of the country well educated and qualified.
In the coming years, beauty, Professional Makeup will act as recognised and respectful professions. All we have busy and hectic lifestyles making us stressed and worn-out. Considering all requirements and busy lives, we are offering a wide range of beauty, skin care, hair styles, makeup and rejuvenating treatments. We also offers wide variety of beauty courses at the same time.
Oyester Institute of Beauty and wellness is one of the leading beauty and well institutes in India. In addition to this, we have special Salon organised for all people to avail our beauty, skin care, hair treatment services. Don't need to go anywhere else. Our candidates who have learned specific courses from our academy have settled down as business entrepreneurs as well as some of them got placed in international companies. Now seek career scope in cosmetology at international and domestic levels. Join our unique and emerging courses in beauty industry and linguistics of English. It helps learners to get employed easily in the international job markets.
Graduating in Professional Makeup will lead to great job opportunities for a candidate. Oyester Institute of Beauty and wellness help a trainee to maximise their artistic potential with latest techniques and proven business strategies. Here, it is significantly improving your earning potential and prepare you well for a long term future in the beauty industry.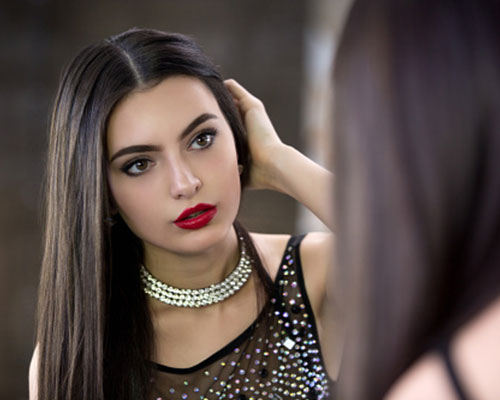 Get specialised in extreme beauty services including hair design, Professional Makeup , bridal makeups, party makeups with the leading beauty and hair salon in Ludhiana. We seek for beauty knowledge with certification in particular beautician courses at our Oyester Institute Ludhiana. We also deals in major women beauty makeup services with the high quality branded products. With the team of expert of hair styles, makeups and dressings, we are best in beauty and makeup services
---