---
3 Tips to prepare your hair for Tape in Hair Extension
Winters are right around the corner, and it's time to try a new hairstyle that you've been waiting for.
Tape-in hair extension is a type of permanent hair extension, that can last long weeks if cared for. Using this you will be able to add more length and try different long hairstyles. But how can you prepare your hair for this treatment?
Clean Your Hair:


Tape-in Hair Extensions can hold their best on clean hair. Before you get this extension, wash out any styling product and dry your hair. Ensure that your use a detoxifying shampoo to do so. Other shampoos could leave a residue which can cause the tape-in extension to lose its grip.

Conditioner:


Cleaning your hair is important, but what about conditioner? If you have delicate hairs, then you should apply a small amount of conditioner too after shampoo. Ensure that you apply this to the tips of your hair not on the skull and rinse it out.

Doing so will hydrate your hairs and keep your hairs strong for the extensions. It also does a wonderful job to remove any sort of static frizz that could make adding extensions difficult. Now your hairs are cleaned & conditioned you are good to go...

Avoid Hair products:
pIf you are applying for tape-in extensions from a permanent hair extension salon in Ludhiana. The key important thing to keep in mind is to avoid using styling products. Using hair gel, mousse, hair spray or even hair oils can hinder your hair tape's ability to stick. So, if you want to make this application process smooth and your hair extensions to last longer, avoid applying hair products beforehand.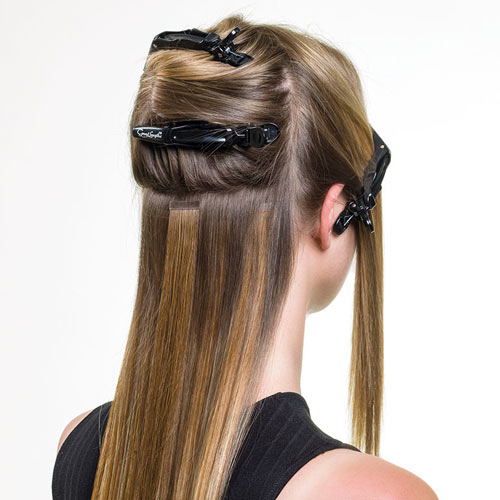 A quick tip from beauty pros:


Once you have applied for the tape-in hair extensions, take very good care of your extensions. Don't apply any hair products directly to the extension tape to ensure it doesn't lose its adhesion ability. Tape-in hair extensions can easily change your style dramatically, without any permanence involved in chopping it off.
---